---
The Living Walls
"The Living Walls (TLW) is the one stop solution for all your art needs, paintings, wall art & home décor. The Living Walls was founded in 2018. Our main objective is to make modern, high-quality artworks affordable and accessible to everyone - through sale or rental. We are focused on aggregating the art community to make it accessible to all In India. We are among the very few who offer customized artworks and paintings. We have also served all segments of customers across homes, offices, hotels, hospitals & resorts from all over the world. For us, art is not just a business but it's a passion and love.
---
---
"All the artists & art teachers from The Living Walls are well experienced in helping the customers to create their own customized gifts, souvenirs, décor theme solutions, while maintaining the uniqueness in each of our projects".
Bouquet of Art & Craft Forms under One Roof
---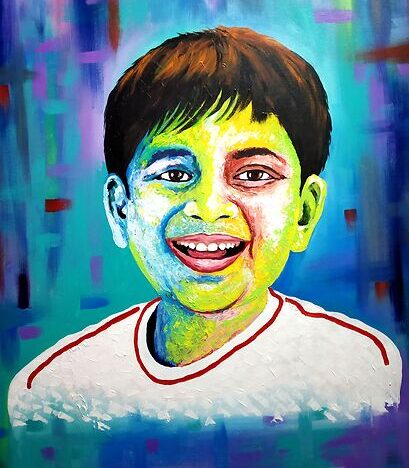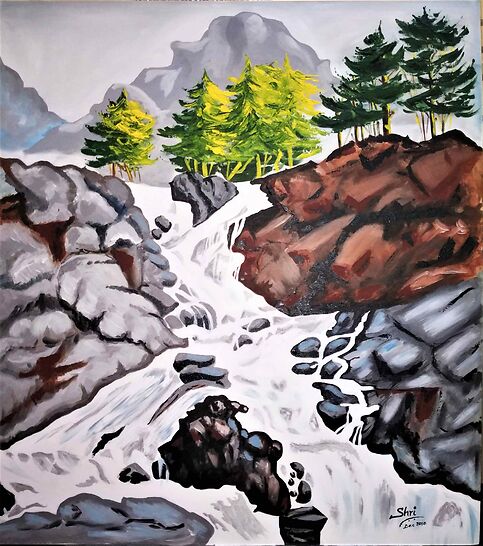 Testimonials
"The Living Walls" is one stop solution for all your needs of art & decor. Experienced artists & decor stylists who can help bring life to your dreams by providing customised theme solutions.. using lively original hand made paintings, murals, decals, photo collages, 3D wall decor etc. Their creative/ art workshops are very intuitive and easy, even if you are not an artist..!! All this at an affordable price. We have long association with "The Living Walls" and our experience has been great. I strongly recommend their products and services..!!

"A painting is worth a million words.....!!" This famous quote is very apt for all the art works from The Living Walls. Their artists and decor experts are extremely creative and the designs are unique..... Their major advantage is that they understand the client expectations very well and bring them to life. I highly recommend all their art works, paintings and decor services..

I am very glad to mention that, I was the first customer for "The Living Walls" almost around 4 years back. Its been an excellent experience working with them. Their paintings/ artworks added charm to the interiors of our office & hospital Their artists / decor stylists are very creative, flexible and professional. They involve their clients in creating the concepts and also honor client's suggestions. I strongly recommend their paintings and interior decor solutions.. I wish them all success..👍😊"

I'm glad how well the painting has turned up. And really, you should look at the painting in person to know how beautifully it has come up. A big thanks to Shridhar, the artist behind this.

I was looking for a simple yet unique wall collage for a good friend. Shridhar shared some amazing options to personalise the collage. The end product was not just perfect - it was outstanding!!!! I highly recommend Shridhar and The Living Walls - their work is WOW !!

"After my son was born, I had to resign my 9 to 5 job. I missed working full time and was looking for ways I could work from home and look after my son too. That's when I came across The Living Walls. Becoming The Living Walls Teacher Partner has changed my life. I can now give my child my time and be at home, all at the same time.

Congratulations! Very happy to see your new venture. From whatever I have seen in here in pictures it looks amazing! I would love to come and see it personally as I need a couple of them. More importantly, when time permits, I need to learn these arts from you! All our best wishes are there with you.

"I have been a customer for " The Living Walls" for a long time.... We took their interior decor services for our home & it's simply awesome !!

They patiently listen to our likes and dislikes, then they suggest the best home decor style & accessories to our home!! Our experience has been great. We have also bought few paintings from them.. I must say their art works are unique & beautiful.

They are specialized in customizing their solution as per client needs & above all its highly affordable and fits into your budget.

I strognly recommend all their products & services Wishing them all success !!"
---
News
---